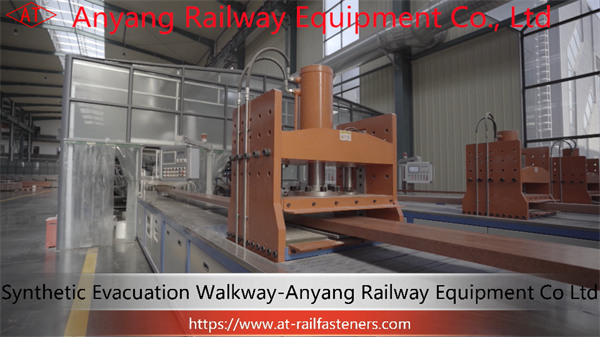 China Synthetic(Glass Fiber Reinforced Evacuation Walkway Factory)
The synthetic evacuation walkway is made of phenolic resin as the matrix material and glass fiber roving as the reinforcing material, which is made by the pulltrusion process.
Content
The synthetic evacuation walkway has the features of high strength, high flame retardancy, low smoke density, low toxicity, light in weight, impact resistance, UV resistance, aging resistance, corrosion resistance, as well as surface non-slip. It can meet the operating environment in the subway tunnel and has the advantages of convenience for installation and replacement as well as low maintenance costs.
Conditions of Use:
Ambient temperature: -10℃~50℃;
Relative humidity: 30%~90%;
Maximum wind speed: 11m/s;
Vibration: when f<10Hz, the amplitude is 0.3mm; when 10Hz<f<150Hz, the acceleration is 1m/s2;
More Composite Walkway for Emergency Evacuation for Metro